Morpheus 8 Micro-needling with RF is a cosmetic procedure that people can choose for specific skin issues. Here's more information about what it is, how it works, and why it might be right for a person:
What Is RF Microneedling?
RF micro-needling is a skin rejuvenation procedure involving small needles and radio frequency. The practitioner pierces the client's skin with small needles, injuring the surface levels. The RF frequencies used for this procedure also damage the skin, allowing a new layer of healthy and vibrant skin to grow after a healing period. Furthermore, the procedure stimulates collagen and elastin production, which gives the skin a bouncier and more elastic appeal. Think of it as a much lighter alternative to more extreme treatments like liposuction.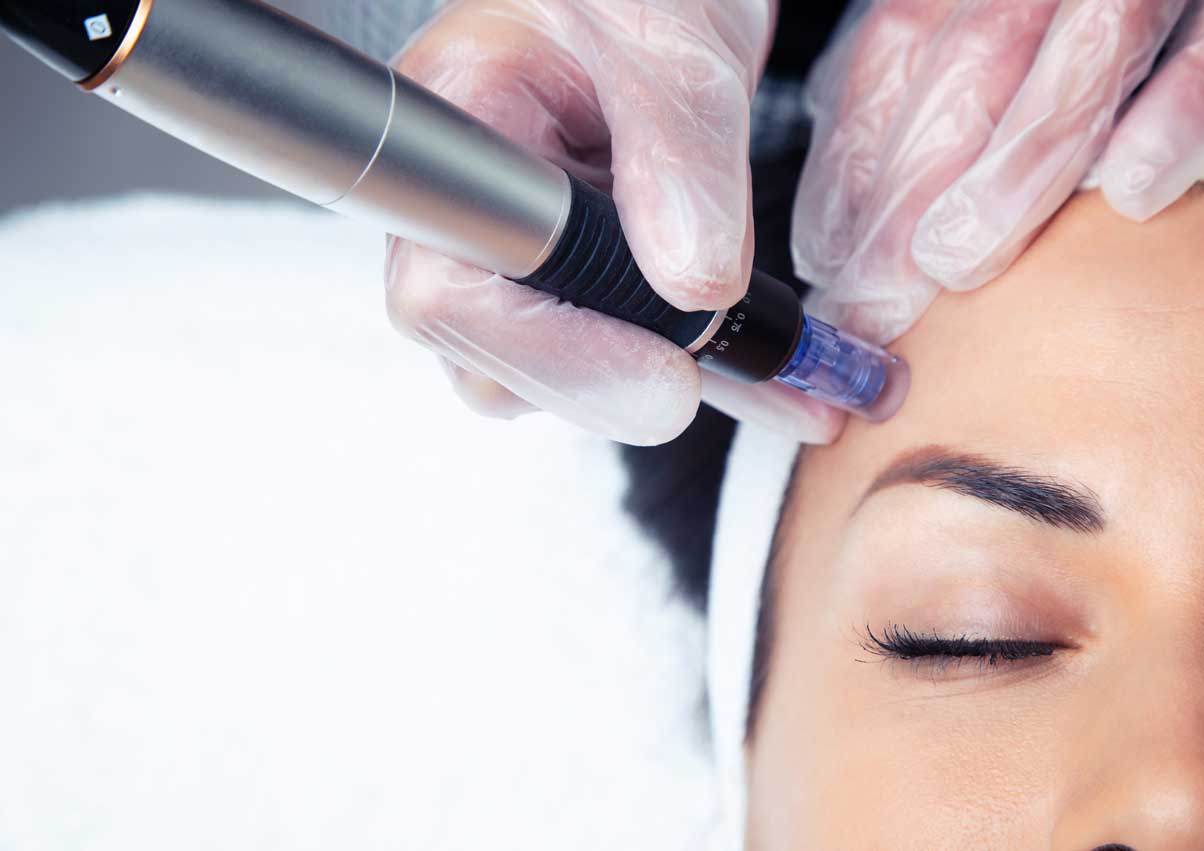 Who Needs RF Microneedling?
Anyone who has fine lines and wrinkles can benefit from the Morpheus 8 procedure at Maj Medical Clinic. People who have stretch marks, hyperpigmentation, scars, wrinkles, or celluloid can also reap benefits from this RF micro-needling process. The damage done to the skin and the cream administered after the procedure leads to cell regeneration and the emergence of plumper and smoother skin. Thus, anyone who wants better skin quality can undergo and appreciate this procedure.
Who Should Not Get This Procedure?
Anyone who is pregnant or nursing a child should avoid this procedure while doing so. People who are prone to getting keloids should also choose an alternative solution.
Does RF Microneedling Work?
Studies have concluded that micro-needling clients have seen significant results after receiving the procedures. Studies in 2014 and 2017 determined that the procedure worked well on acne scars as well. To achieve the best results, the recipient should avoid wearing makeup for 24 hours and use a UV-protecting lotion to protect the skin from the sun's rays during the initial healing period. The skin will be highly susceptible to sun damage, which can minimize the procedure's benefits. Eating healthily, drinking adequate liquids, and IV chelation are additional methods one should take.
How the Procedure Works
The complete procedure typically takes about 20 minutes. The first step in cleaning the client's face is to prevent infection. The second step is administering an anesthetic, so the client doesn't experience pain. The practitioner then makes tiny incisions using the RF micro-needler, and RF gets applied simultaneously.
The healing process begins once the procedure is done, and the client can continue with life as usual. New skin should start to grow and develop within a few weeks of RF micro-needling.
A cosmetic specialist can set you up with a micro-needling appointment if you're interested in trying it for your skin condition. The results may be astonishing.
Are you in need of a primary care physician who uses more natural, holistic forms of regenerative medicine to cure ailments and illnesses? Looking for a local walk-in clinic that will take you in without an appointment when you are in need of immediate assistance?
Contact
Maj Medical Clinic today at
559-740-7989
to learn more about what we have to offer!