For over 13 years, Maj Medical Clinic has been in the business of medical practice. Our years of experience and knowledge allow us to provide the care that you and your family need the most. We combine traditional and holistic healthcare to ensure our patients are completely treated.
High-Definition Liposuction
Our Vaser high-definition liposuction procedure is a safe alternative to getting rid of even your most stubborn fat deposits. This method can sculpt your anatomical structure far beneath your skin to help produce definition.
VASER simply stands for Vibration Amplification of Sound and Energy. It includes ultrasound technology to help break down fat by producing vibrations.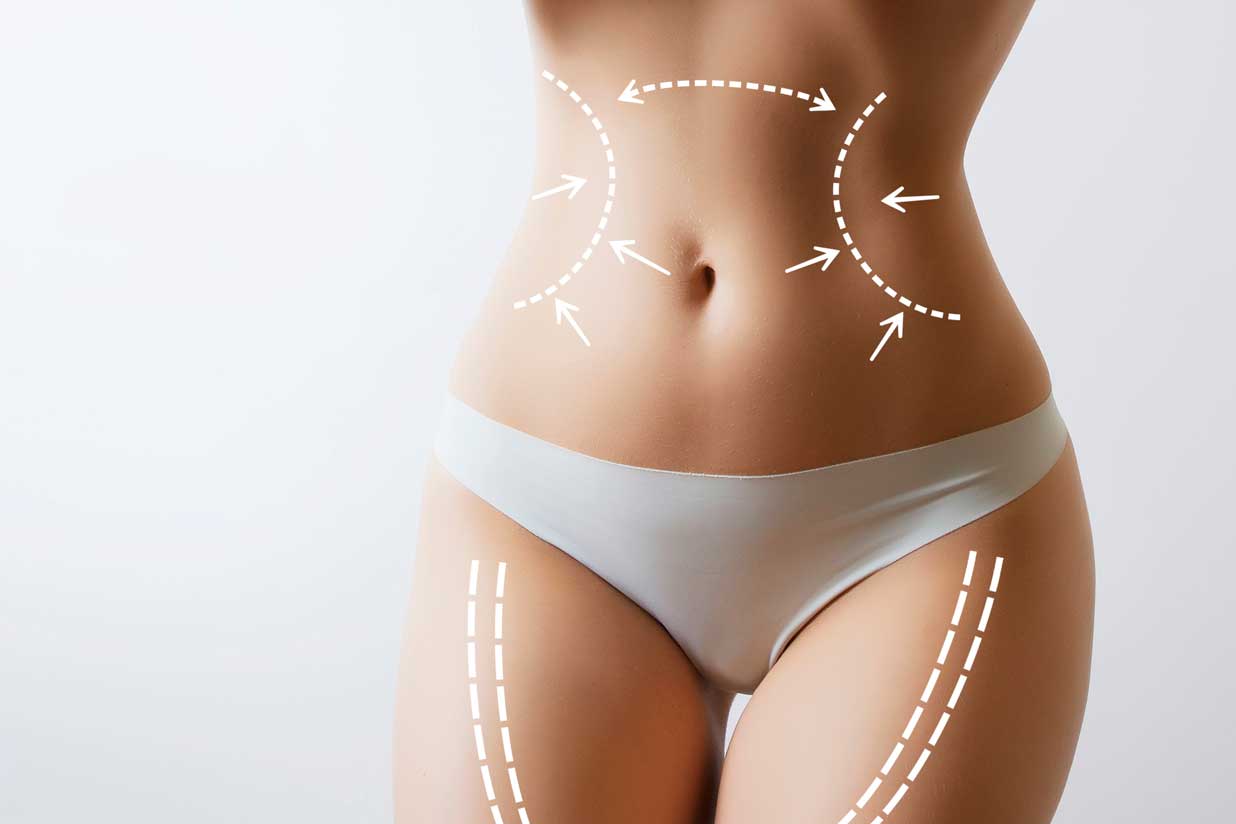 Various areas can be treated, including:
Arms
Ankles
Axilla
Breast
Calves
Banana roll
Chest
Waist
Flanks
Inner and outer thighs
Knees
Stomach
Upper and lower back
It is a highly accurate technique that combines human anatomy and art. It helps to define muscle tone to provide you with a more athletic appearance. It can also be applied to almost anywhere on the body. VASER is not the same as traditional lipo. Instead of utilizing high heat that can cause damage to the tissues, VASER uses ultrasound frequencies that create contraction and expansion of air bubbles. As a result, you are left with space between the fat cells.
Body Contouring
If you've ever tried to lose stubborn body fat only to have no luck, non-invasive, non-surgical body contouring is the perfect solution. It is for both men and women who would like to eliminate body fat on the buttocks, back, arms, abdomen, face, and more. Our body contouring services utilize radiofrequency, infrared, and sublative RF technologies that eliminate fat cells and encourage the growth of collagen. As a result, you achieve a slimmer, more youthful-looking shape. And to really enhance the effect, consider skin resurfacing or radiofrequency micro-needling!
Skin Tightening Treatments
Our Renuvion skin tightening procedure improves the appearance of loose skin on the chin and neck. Renuvion has recently been cleared by the FDA and is the only FDA-cleared method to improve these conditions. It works to treat moderate to severe lines and wrinkles. However, this is limited to patients with Fitzpatrick skin types I, II, or III.
Renuvion is considered minimally invasive and works to smooth out the chin and neck, resulting in a tighter, younger-looking appearance. During this procedure, a wand is inserted underneath the skin, delivering both helium plasma and radiofrequency energy right into the collagen tissue.
Are you in need of a primary care physician who uses more natural, holistic forms of regenerative medicine to cure ailments and illnesses? Looking for a local walk-in clinic that will take you in without an appointment when you are in need of immediate assistance?
Contact
Maj Medical Clinic today at
559-740-7989
to learn more about what we have to offer!